As we all know Winter can take a huge toll on our hair. The constant hot tool usage, continuous blow-outs, and dehydration from radiators can really damage hair follicles, leaving them dry and dull. With Spring approaching, it's time to re-vamp and get our hair the healthiest it can be.
Step One: Contour your washing routine
It's extremely tempting to want to wash your hair as much as possible, so you can keep it as clean as possible. However, over washing can do more harm than good. You wouldn't over wash your face, so why would you do over-wash your hair? Too much washing can strip natural oils, leaving your hair dry and brittle. Skip a few shampoos, you'll thank yourself later.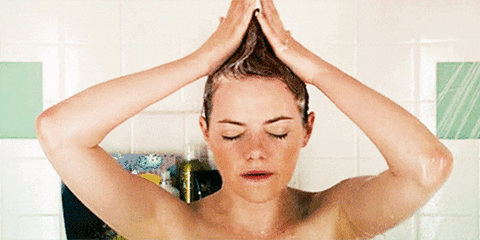 Step Two: Snipping those dead ends off
Getting routine haircuts are key in keeping your hair as healthy as possible. For each of our clients that come in, we usually do a 'dusting' in between haircuts, which is usually a light trim to maintain the health of the hair. Regular haircuts should be scheduled every four to six weeks.  Routine haircuts and dustings are key to get your hair as healthy as possible, especially if you are using hot tools every few days.
Step Three: Hydration is KEY
Keeping your hair healthy is never complete without hydrating it. During the winter months we're overly drying our hair, the heating and radiators are doing wear and tear on our hair. The perfect cocktail mix to get the ultimate hydration back in your hair would be from Virtue Labs. The Smooth Shampoo and the Recovery Conditioner makes the perfect duo to give your hair the hydration it needs.